Director and CEO LunchNet with Norman Smurthwaite chairman of Port Vale Football Club.
01/09/2016 @ 11:30 am

-

1:30 pm
Director and CEO LunchNet (D&C LunchNet)
This meeting is for Directors and CEOs only, please can you make sure that your registration to attend this meeting is subject to these criteria. If this is not the case, and you do register, please accept our apologies now although we will have decline your registration and refund your ticket.
Networking works, at all levels, not least at a Director / CEO level, hence our D&C LunchNet. Following the concept of Peer to Peer learning, new experiences for you and your team maybe 'old hat' for others – why not share your lessons learnt?
Leading an organisation whether it's privately owned or a public business can be a lonely place, that coupled with the knowledge that most support you have access to is from professionals and individuals that have a commercial agreement with you – you pay them!
Register to attend this D&C LunchNet and you will listen to key business leaders sharing their lessons learnt while leading their organisations.
Also, network and build contacts with your peers, from other sectors, that are in a similar position to yourself. Exchange contact details and build long-term trusted relationships.
Chatham House Rules apply.
Leader hosting this meeting:-
Norman Smurthwaite – Chairman of Port Vale Football Club.
Maximum number 15 x Directors / CEOs only.
Agenda,
11:30 – Registration, relaxed networking.
12:00 – Tour
12:30 – Director lessons learnt in business, Norman Smurthwaite, Chairman of Port Vale Football Club.
13:00 – Lunch, relaxed networking.
13:30 – Close
Norman Smurthwaite (born 1960) is the chairman of Port Vale Football Club, who has served the club in this post from 2013.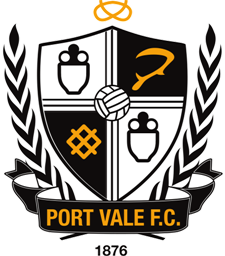 He qualified as an engineer and built a successful business career and property portfolio before retiring at the age of 50. He took over as chairman of Port Vale in 2014, having been a key figure in the boardroom as the club secured promotion out of League Two in 2012–13.
Norman was part of the investment group, led by Paul Wildes, that took Port Vale out of administration in November 2012. After promotion from League Two to League One was secured, Smurthwaite said that "I've never had any hobbies to speak of, but buying Port Vale has given me a passion. The club has reinvigorated me – it has saved me really, given me a new purpose.
Norman will share his lessons learnt gained from his successful business career.